Welcome Farmers Hotline Farmers
From Illinois, Iowa, Indiana and Missouri
This is the time to check out your equipment, replace those worn hoses, and get ready to till your fields.  Over the winter, many of you picked up a hose crimper at an auction or online to make your own hose assemblies.  Depending on what crimper you have, we probably offer the drop in hose ends to correctly crimp with your crimper.  Our hose ends are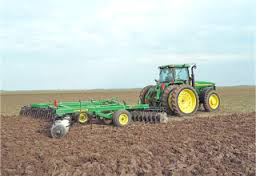 USA Made, and are drop ins for WeatherHead, Parker, Dayco, Imperial Eastman and Aeroquip Brands.
Promotions:
We are offering 2 promotions that can be used for anything you purchase at our store; 10% off the merchandise on your order or Free Freight on your orders over $150 Merchandise Total.  The promotional code for the 10% Discount is Tilling and the promotional code for Free Freight is Planting.  On Check Out at Step 2: Shipping Service, enter and apply the promotion code you wish to use in the box at the bottom of the page.  Your discounts will be applied to the total of the order.
Conditions:
The use of the promotions are either the 10% Order Merchandise Discount or Free Freight on Your Orders over $150 Merchandise Total.  The Free Freight is only for standard shipping services in the Continental 48 States.  Any premium shipping services like; Next Day Air, 2nd Day Air or 3 Day Select are not included in the freight promotion.  The promotions have to be used on orders you enter.  Our inside sales staff do not have access to these promotions.  They are unable to enter your order and apply the promotional code to receive the discount.  The promotions expire 5/31/2016.  There are no limits on how many times you use these promotions during the active period.