Steel Metric Hydraulic Fittings

We stock a wide variety of metric hydraulic fittings: BSPP, BSPT, DIN, JIS, Kobelco, Komastu and Metric. We specialize in all types and sizes, and carry an extensive stock of metric items.
Choose the appropriate department to start your selection. Can't identify the metric fitting you need? See our extensive thread identification page or call our expert sales people to help you.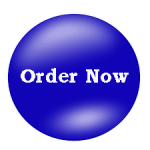 The Metric Flareless Bite Type fitting was pioneered by Ermeto in Germany in the early 1930's. When Parker Hannifin acquired Ermeto, it introduced the EO fittings to the US. Today, the Metric Compression fittings are the most widely used bite type fittings in the world manufactured by several manufacturers.
The Metric Compression fitting is made up of 3 components; The Body, the Ring and the Compression Nut. The cutting ring produces a low to high pressure leak free connection in the fluid systems.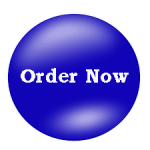 This group of fittings connects nearly any combination of fitting types and shapes.
BSPP-BSPP

BSPP-BSPT

BSPP-Flat Face

BSPP-JIC

BSPP-JIS

BSPP-Metric

BSPP-NPT Pipe

BSPP-SAE BOSS

BSPT-BSPT

BSPT-JIC

BSPT-JIS

BSPT-Komatsu

BSPT-NPT Pipe

JIS-Flat Face

JIS-JIC

JIS-JIS

JIS-SAE BOSS

Kobelco-Flat Face

Kobelco-JIC

Komatsu-Flat Face

Komatsu-JIC

Komatsu-Komatsu

Metric-Face Face

Metric-JIC

Metric-Metric

Metric-NPT Pipe
We are available to help you find the parts that will solve your problem. We also offer special custom made fittings, short run items and large volume production.

Reference Information from Parker Hannifin Tube Division 4300 Catalog